Building boom? Fingers crossed

Building boom? Fingers crossed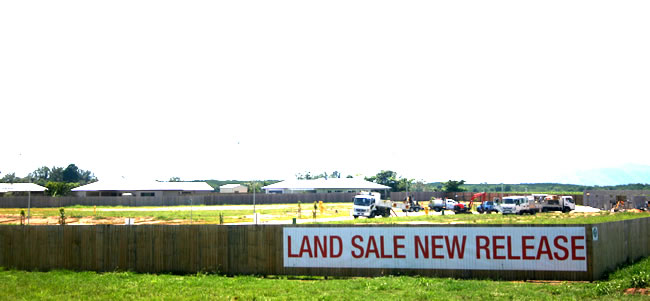 There are positive signs for the construction industry in the region with strong new home sales experienced in the last three months of 2012.

There are high hopes from those in the property market that 2013 will claw back some of the losses experienced over the last few years.

Amongst those optimists is Brad Small, whose NQ Homes finished off 2012 with a flurry of sales.

"The three months before that was dead. We had one sale in three months, versus 15 sales in the three months leading up to Christmas," Mr Small said.

"It's very hard to predict...(but) fingers crossed it is looking like it will be a good year this year.

"We've had a couple of good years in tourism so normally after that we start seeing building pick up."

Cooya appears to be the epicentre of the construction turnaround with several new homes to be built there this year.

Simon Cody of mortgage brokers Port Home Loans said local builders are benefiting from this trend.

"I think the traction of the first home construction grant of $15,000 is starting to get through to a lot of people.

"A lot of the first home buyers are starting to build rather than buy second hand which I guess is a good thing for the development out there (Cooya)."

Mr Cody said the ability to save thousands in stamp duty fees was one of the reasons buyers were leaning toward building a new home.

He said low interest rates and high competition in the financial services market also worked in favour of home buyers.