Tasty treats for food industry
Tasty treats for food industry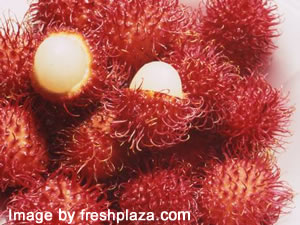 Far North Queensland's food related businesses are at the forefront of a plan to double the value of the state's food sector by 2020.

A recent study shows the total value of north Queensland's primary industries is $3.4 billion.

The Department of Employment, Economic Development and Innovation (DEEDI) aims to help north Queensland businesses to boost that figure even further by tapping into a new grants program.

DEEDI's far northern executive regional director, Anne Clarke, is inviting companies, from producers to processors to retailers, to apply for a Food Innovation and Productivity Incentive (FIPI) grant.

Ms Clarke said under FIPI, dollar-for-dollar grants of $25,000 to $100,000 were available to Queensland food businesses, organisations, cooperatives and associations with innovative projects.

"These projects may include new production technologies or new processing and distribution practices or it could be a redesign of existing production or processing lines to improve efficiencies and productivity," she said.

"If a project is found to have exceptional merit, funding of more than $100,000 may be considered."

While the scheme is open to all eligible Queensland food businesses, small to medium enterprises are particularly encouraged to apply.

The first FIPI funding round will open on February 6, 2012. For more information on the FIPI grants contact Belinda Down at DEEDI's Cairns Service Centre on (07) 4048 1119.

Get sports news first on The Newsport Sport page.