State league one step closer

State league one step closer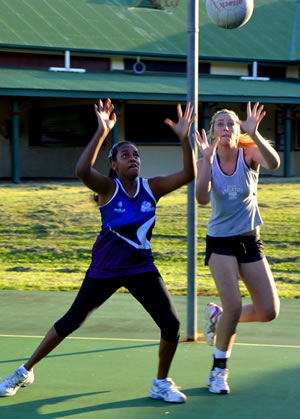 Douglas Junior Netballers Chenoa Ryan and Rachael Ramsay have been selected for the Marlin Coast 'Marlins' squad.

From the 18 players that tried out for the squad, 12 were selected who will train every week in Smithfield under Marlin Coast president Heather McLaren.

The girls also train with Satellite Coach Sharon Beechey to ready players for selection for the Marlins' Queensland State League Side of which ten players will be selected for the travelling team.

The Marlins will play each fortnight from March to June travelling to Brisbane, Mackay, Townsville and Cairns to compete in the Queensland State League competition

This is the third tier behind the Trans-Tasman ANZ Championship and the Holden Cruze Cup featuring teams throughout regional and metropolitan Queensland.

The first game will be in Brisbane on the 24 March against the Wide Bay Thundercats.

Need an employee or looking for a job. See our Employment page.