New laws for reef operators
Wednesday 18 January 2012
New laws for reef operators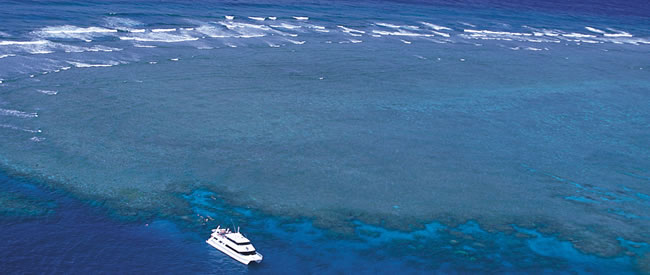 A parliamentary review of the dive and snorkelling industry has proposed new laws that aim to avoid a repeat of the 1998 incident in which US couple, Tom and Eileen Lonergan were left stranded on the reef for two days before they were reported missing.

The proposal will require reef operators to have a least two counting systems to ensure all passengers have returned to the boat.

But Poseidon skipper Peter Wright says Port Douglas reef operators will not be adversely affected, stating the local industry are already undertaking these measures.

"We've always had multiple head counts, we get the whole crew involved and have up to ten people involved in counting.

"They do 'blind counts' where each section of the boat are counted separately and the numbers are added together by the skipper so people don't know how many they're looking for.

"We also get everyone to sign off on the way back. We've been doing this for the last 14 years.

"I think it's pretty common practice. The ones who wouldn't do it would have rocks in their head."

The proposal also includes mandatory medical testing for people who are overweight, people over 45 years of age or suffer from high risk medical conditions.

Need a tradie? Check out our Trades and Services Directory.