Locals aim for cricket stardom
Locals aim for cricket stardom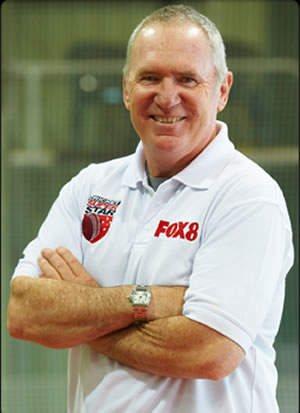 Two local cricketers, Jake Roach (19) from Mulgrave, and Nathan Freebody (18) from United, will look to become cricket superstars, but not through traditional methods.

The boys have tried out for Fox 8's TV show 'Cricket Superstar' which airs tonight from 6.30pm in an attempt to make it to the top 15.

The show brings together up and coming young male cricketers as they live together in a mansion in Brisbane and are given a taste of a professional cricketer's lifestyle.

Each week there are cricket and non-cricket related challenges to test the athletes who will be judged by Australian cricket legend Allan Border.

"There were hundreds that tried out. One of the boys does really well," said Cricket Far North Development Officer and brother of Nathan, Daniel Freebody.

Get sports news first on The Newsport Sport page.