Key appointment at Sheraton
Key appointment at Sheraton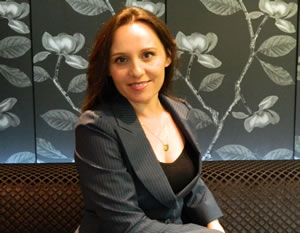 The Sheraton Mirage Port Douglas Resort has announced the appointment of their new Director of Sales and Marketing who will begin her role later this month.

Elena Fragasso joins the Sheraton Mirage after moving from her previous position as the Business Development Director at Sheraton on the Park in Sydney.

General Manager of the Sheraton Mirage, Lachlan Walker, said he was pleased to secure Ms Fragasso's appointment.

"With Elena's wealth of knowledge and experience working within the U.S. market, along with her strong results achieved within the M.I.C.E (Meetings, Incentives, Conferencing, Exhibitions) industry, we look forward to developing and strengthening our relationship with the U.S. market, as well as increasing uptake into the M.I.C.E. industry.

"This in turn will have a positive effect on the region economically and will also assist by showcasing the region to a wider, more varied audience."

Ms Fragasso has previously held roles including Director of Sales for Starwood Hotels and Resorts Pacific in Los Angeles and Senior Sales Manager at the Sheraton Delfina in Santa Monica.

"I am very excited about my move with my family to the region of Port Douglas. After my time in Los Angeles and Sydney I am looking forward to the diversity of what a far north Queensland resort has to offer," Ms Fragasso said.

Read more of today's news. Check out The Newsport home page.