Kachel captures monthly medal
Wednesday 11 January 2012

Kachel captures monthly medal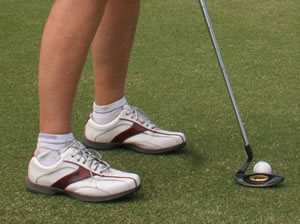 There was plenty of hot scoring in last week's Monthly Medals as the members kicked off the new year in style.

Clint Kachel captured the Tuesday men's medal with nett 67 two shots ahead of Dan Hober on nett 69. David Budge won nearest the pin on 6, Art Howard on 8, Ricky White on 10, Phil Holloway on 13 and Jock O'Kane on 17.

On Wednesday John Cameron edged out Bob Laybutt after a count back for 22 points on the Front Nine. Elijah Boon won nearest the pin on 6 and Lucy Giles won 8.

Wendy Mead was the best of the ladies on Thursday scoring a nett 72 to win the medal by a shot to Ellen Clark on 73. Gayle Healey won nearest the pin on 13 while Bev Cowe won 8 and 10. Wendy Mead also won the putting comp with 25 putts.

Dan Hober went one place better on Friday winning the Rum Run with 20 points.

Saturday's Medal attracted strong fields in both the men's and ladies competitions. Adam Ferguson edged out Bill Heath after a count back for nett 66 to win the men's medal.

Ian Prewett won the A Grade gross, Art Howard won B Grade and Laurie Prosser won C Grade. Brett Jurie won the A Grade nett, Des Graham won B Grade and Vic Dowler won C Grade. Nearest the pins were Bill Heath on 6, Maurie Meth on 8, Art Howard on 10, John Cameron on 13 and Ben Hill on 17.

Tracey Benham won the ladies medal with nett 70, three shots ahead of Patti Graham on 73. Tracey also won nearest the pin on 13 while Julie Hooker won 6 and 10.

Get sports news first on The Newsport Sport page.