Fright night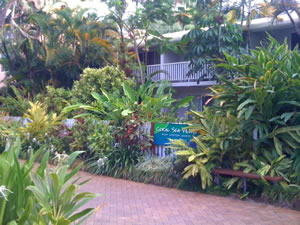 Guests at a Macrossan Street resort got a front row seat to a thunderstorm which passed over Port Douglas on Tuesday night.

Lightning hit the ground at around 10.30pm just metres from the guests who were sitting in their street-facing rooms of Coral Sea Villas.

The guests reported a deafening crack "like a bomb went off" and saw a large bright red-orange ball on impact which left no damage to the footpath, but caused a blackout, and destroyed the resorts' phone and internet systems.

As the guests did not report seeing a 'bolt' the Bureau Of Meteorology said they may have witnessed 'ball' lightning - a rare and unexplained form of lightning.

The guests' nerves may take a little longer than the phones to return to normal.

Have you checked out the region's best photo competition?