Eventful role for Melissah
Eventful role for Melissah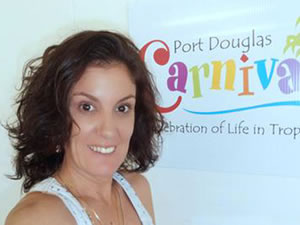 Port Douglas local Melissah Norris has joined the 2012 Port Douglas Carnivale team in the role of events co-ordinator.

Well known on the local arts scene, Ms Norris has recently been showcasing her artistic abilities working with Council and the community while practicing at her studio at the Meridian Marina.

Ms Norris has previously held roles within the entertainment and art industries including international and national film companies and theatre including three years as publicity/promotional coordinator for Karnak Amphitheatre.

"Today I translate original art works, ideas and concepts into and through many different mediums including digital technology," Ms Norris said.

"I'm really looking forward to playing a role in the 2012 festival of Carnivale."

Melissah will be working with Carnivale manager, Ken Dobbs, from the festival's office beside the Sugar Wharf and can be reached on 07 4084 0044.

Need an employee or looking for a job. See our Employment page.