Cost of security revealed

Cost of security revealed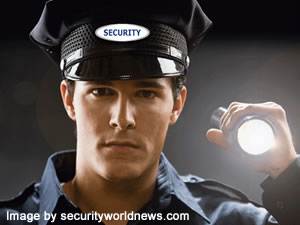 A report by P&G Security to the Port Douglas Chamber of Commerce has outlined estimated security costs for both CCTV cameras and security guards.

The report found that vandalism, drunken and disorderly behaviour "often resulting in isolated violent incidents, and theft were the most common crimes committed in Port Douglas.

Surveys of local business people and police also showed:


incidents occurred mostly between Thursday and Sunday evenings or when licensed venues extended operating hours;
incidents occurred in a defined area near licensed venues and around late night eateries; and
offenders were predominantly tourists or temporary workers, but there was a trend towards local young people offending.

Gareth Morris, Director of P&G Security, told The Newsport that research he'd obtained showed that a CCTV presence increased the prevalence of reported crime, but did not increase the number of prosecutions.

"It depends on the quality of the cameras used. You need good images to identify people because otherwise unless the person is a local you're not going to be able to identify them.

"I see the issue here being that if the offenders aren't locals you're not going to be able to identify them before they leave town, therefore you're not solving the crimes you're just recording the incident."

Mr Morris said that Council's denial of the CitySafe monitoring system for Port Douglas means that foot patrols are the preferred option.

"If there's a camera system in place where someone is monitoring it and there's a response in place it can be more cost effective than people on the ground.

"If you can't do that then I think the next best option is to have more police on the street or security on the street, a visible presence as opposed to a camera which, if you're drunk, you're going to miss it."

Mr Morris, a former police officer, said that extra police would be an ideal but expensive deterrent.

"You can't beat a physical police presence out on the street being seen, there's nothing better than that. Cameras are a very useful tool, but they're just a tool."

The P&G Security report to the Chamber of Commerce provided estimated costs of a CCTV system as well as security guards.

A five camera, infrared, colour system with 24 hour monitoring had estimated costs of $256,500 in year one, with an ongoing annual cost of around $221,000. The price of having two security guards patrolling the town for four nights a week, ten hours a night, was around $141,000 annually.

Mr Morris said that the role of security guards would observe and report crimes to police.

Do you think the benefits of a security system outweighs the cost? Have your say below.
Read more of today's news. Check out The Newsport home page.