Waving, not drowing
Port Douglas waving, not drowning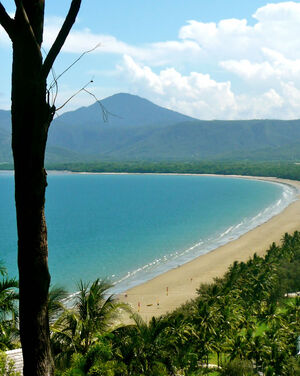 by Mat Churchill

Severe flooding continues to threaten many communities throughout Queensland. In fact, so many areas are affected by the rising waters that media reports use broad brush strokes when referring to these areas, North Queensland for instance has been described as being underwater.

Without repeating the comments made in The Viewpoint 'Flooding in Port? Who says?' it is worth reiterating that Port Douglas remains open for business.

Whilst heavy rain has been recorded (and experienced predominantly at night), the town an the surrounding region remains largely unaffected.

Tour operators are still heading for the lush Daintree Rainforest on a daily basis, boats continue to visit the reef (but I warn you the reef may be underwater), and businesses in town remain sandbag free.

It is easy to forget the vastness of Queensland and find perspective when familiar names like Rockhampton and Bundaberg are being broadcast to the nation, with people desperately trying to save their belongings from the water.

Port Douglas is around 1,100 kilometres north of Rockhampton and 1,400 kilometres north of Bundaberg, so the biggest economic impact the floods should have on our town is the price of vegetables at the supermarket.

Some tourists continue to cancel their holidays to Port Douglas which is understandable given the huge media coverage given to the Queensland floods.

However, we encourage those who are considering calling their airline to dig a little deeper before doing so.