The sports wrap with Nicky G
The sports wrap with Nicky G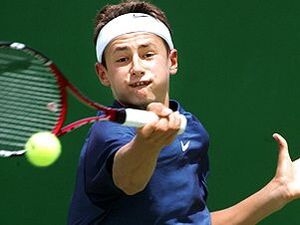 by Nick Gibson


The Taipans have proved toothless on the road again this week dropping both games which will be causing concerns for coaching staff. Why is this side impenetrable at home and struggle away from it?

I know one thing for sure and that is they are not easy beats in any way shape or form. Both the Melbourne Tigers and Gold Coast Blaze had to bring their 'A' games this round to get it done but championship sides can win on the road! Why can't Cairns?

In my opinion the talent is there, they gel as a group quite nicely so it must be above the shoulders. Star recruit forward Alex Loughton also missed the road double and he may have been the difference.

They play the heavily wounded Hawks away this Friday and if they don't get that one some serious doubt will enter everyone's minds.

Then, this Sunday the NZ Breakers are in the house and with a family game time tip off of 4pm I'm grabbing a bus and driver, me mates, kids, wife, and esky and try and keep it in my pants. Yes, that's how excited i am!!

All Aussies are already out of the Australian Open. Young Bernard Tomic showed some fine glimpses of what he's capable of against world number 1 Rafael Nadal, and it will be interesting to see if this kid has what it takes to be one of our greats.

It was encouraging when he hit some nice shots and won some games but it wasn't like cheering for a Cash or Rafter or even Lleyton so whether he wins over the Aussie public will also be interesting.

Lleyton normally saves this as his best tournament but due to his diminishing seeding he drew Nalbandian in the first round. Nalbandian normally has his measure and this time was no different.

Sam Stosur also crashed out and being the world number 5 also crushed any hopes of an Aussie 'Slam'.

Watching the girls play reminds me of the Simpsons episode where Homer calls Marge to bed because he's just been watching women's volleyball. Who needs volleyball when the Australian open is on?