TA reassures OS travellers
TA reassures OS travellers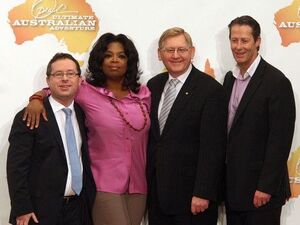 With Oprah's Australian shows due to air in the US this week, Tourism Australia is working to reassure travellers that most of Queensland's tourism industry remains open for business despite widespread media coverage of the floods.

With a $1.5 million advertising campaign to be run in conjunction with the four TV shows filmed in Australia, TA released a statement which read:

"Australia, like most parts of the world, is affected by extreme weather conditions from time to time. Recent heavy rainfalls in some parts of Australia, most notably in southern Queensland and northern New South Wales, have caused river levels to rise and severe localised flooding. Our thoughts are with those who have been affected.

"

While visitors are urged to avoid the flood affected areas of Queensland and other states, Australia remains open for business and continues to welcome travellers. 



"The Australian continent is very large and whilst the floods are widespread, they are in fact restricted to a relatively small part of the country. . .the tourism regions of Whitsundays, Mackay, Townsville, Cairns, Port Douglas, Tropical North Queensland and the Gold Coast are all accessible and in many cases completely unaffected by the flooding." 



The statement added that Brisbane Airport remains operational.