Street parade decision made
Street parade decision made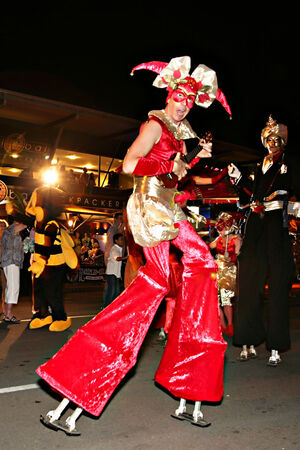 The people have spoken. Thanks to your feedback, organisers of Carnivale have made a decision on the route for the 2011 Carnivale Street Parade.

The parade, which will incorporate a 'Wonderland' theme, will remain in Macrossan Street however measures will be investigated to increase safety for spectators amid calls that the traditional route was an "accident waiting to happen".

Carnivale organiser Ken Dobbs said precautions will be taken to help ensure the parade will be kept incident free.

"We will look at ways to encourage spectators to use the full length of the route to view the parade rather than have large crowds at particular spots. We will place barriers in the places of high risk to improve safety," Mr Dobbs said.

He said that concerns from retailers regarding trading on the day of the parade will also be addressed. "We will look at ways to reduce the impact of the street closure on businesses in Macrossan Street."

Mr Dobbs added that the support for retaining the parade was "overwhelming", a statement reflected in The Newsport Daily poll where 170 people have voted to date.

Of those 170 people, almost 80% said the parade should remain in Macrossan Street while around 20% said it should be moved to adjoining Wharf Street.