Solar Eclipse Marathon off to a flyer
Solar Eclipse Marathon off to a flyer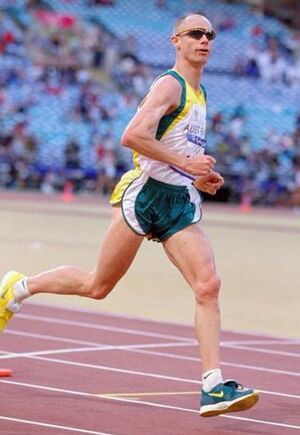 by Mat Churchill


Hundreds of athletes have already registered to run in the Solar Eclipse Marathon to take place in Port Douglas in November 2012.

Entries were being received for the once in a lifetime event just minutes after registration opened, with particular interest coming from the US.

Bruno Bennett from Port Douglas Event Management said the marathon will be one of the biggest events ever to come to Port Douglas.

"We're up into the hundreds in terms of registration. Albatross Travel bases in Denmark are looking after the bookings with their Australian agent Travelling Fit in NSW.

"Originally the numbers were capped at 2,700 but because of pre-regisration interest from athletes through both of those companies, we've secured another 300 accommodation spots at the Sheraton.

"We'll have 3,000 runners in total and we expect that, through the course of this year, the majority of those places will be taken up."

Around 30 accommodation providers have already had a win with a large number of rooms already secured for the week of the event.

"The total number of rooms is just under 2,000 that are booked now. Because we're capping the number of runners we expect that will be enough," Mr Bennett said.

Importantly, the town's tourism and hospitality businesses are also set to prosper from the event as overseas are taking up week long holiday packages which include visits to the reef, Mossman Gorge, and the Wildlife Habitat.

"There'll be the biggest ever function at Rex Smeal Park with the 3,000 people involved at the end of the week. There's also a pasta party the night before which is a tradition (for adventure marathon athletes) so they can get all carbed up at the Marina, and other functions as well."

The Solar Eclipse Marathon's ambassador, Australian running legend Steve Moneghetti, said the event is a unique combination factors.

"The concept of a marathon and half marathon in the pristine environment of Port Douglas and the Daintree is terrific. An endurance run provides a great personal challenge but to share the adventure with like-minded people on a significant day in a special place will be astronomical!

"I love to run and I love the beauty of the Australian rainforests so this event is a winning combination for me," he said.

For more information visit the Solar Eclipse Marathon website.