JR and friends heading our way
Wednesday 19 January 2011
JR and friends heading our way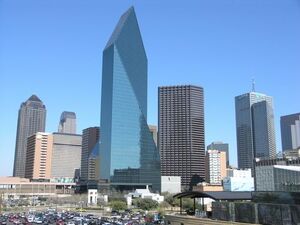 OK, so JR might not be coming, but Queensland can expect an influx of big-hatted Texans from May this year as Qantas announced new flights between Dallas and Brisbane.

Qantas will offer 1,200 seats on four flights each week from Fort Worth International Airport to Brisbane Airport. The service will use a Boeing 747-400 aircraft and will prevent the need for a Los Angeles stop-over.

"This is fantastic news and a real boost to the tourism industry when we need it the most as we recover from flooding that has affected many areas of our state," Tourism Minister Peter Lawlor said.

"It's also perfect timing as we're expecting a real spotlight on the state of Queensland. . .when Oprah's broadcast from Australia will air to American viewers.

"Those wanting to visit Queensland following the show will now have more options than ever before with these additional flights."

"This is also a great boost for Queenslander's visiting the US as Dallas Forth Worth opens a vast network of options across North, Central and South America and the Caribbean."

Mr Lawlor said the new services between Brisbane and the US was the latest in a series of new airline arrangements between Queensland and international destinations.

"The ever-increasing international airline activity to our State's capital shows that Queensland tourism is continually developing and that international tourists recognise Queensland as a leading holiday destination."