Jetstar ready to pounce on Virgin
Wednesday 19 January 2011
Jetstar ready to pounce on Virgin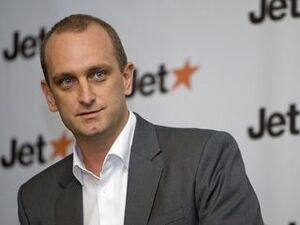 The competition between Virgin Blue, Qantas, and Qantas' budget carrier Jetstar is heating up with Jetstar's chief executive Bruce Buchanan embarking on a war of words.

Virgin Blue's strategy shift from low-cost airline targeting the thrifty traveller, to first choice for business people will result in a win for the Qantas group according to Mr Buchanan.

"It's a real double-edged sword. If Virgin succeeds in shifting the brand and value proposition to a premium proposition, they're going to alienate the leisure customer and that's going to be good for us," Mr Buchanan told The Australian Financial Review. "Or if they don't succeed that's good for Qantas, so it's a win-win for us as a group."

He added that Jetstar has plans to expand its services in the Asian market with a focus on China and India, and direct flights from Vietnam.

Meanwhile, arrivals to Cairns Airport continue to exceed the previous year's figures.

For the month of December, 28,159 international guests came to Cairns, up from 23,040 in December 2009. And domestically, 139,811 people flew to Cairns up from 120,372 for the same period in 2009.