Inside Port - Port's people inspriational
Inside Port - Port's people inspriational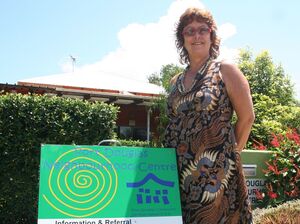 by Mandy Stone
Manager Port Douglas Neighbourhood Centre


Welcome to the first fortnightly column for The Newsport Daily written by staff and volunteers from the Port Douglas Neighbourhood Centre.

This week I was going to introduce the staff, volunteers and services and activities of the Neighbourhood Centre, however as I write this our fellow Queenslanders are being affected by a natural disaster of overwhelming proportions. Our prayers and thoughts are with those community members affected by the floods.

I myself went through the Ash Wednesday bush fires in Victoria nearly 30 years ago, and have a real understanding of the trauma suffered by the victims of natural disasters. Trauma that can still have impact many years after the disaster. I could not watch, read or listen to any media coverage regarding the Black Saturday bush fires as I immediately felt the panic and terror I experienced at that time.

The Port Douglas community is the most generous community both financially and time giving that I have ever worked in, and I am aware of the efforts being made by our community to reach out to assist the flood victims. I am struck, as always, by the initiative of our community members to reach out to others in need.

On Friday, 14 January from 12pm to 3pm the Neighbourhood Centre is supporting the Port Village Shopping Centre in holding a fundraising sausage sizzle with all proceeds going to the Premiers Flood Appeal. Coles are donating all sausages and bread and the Neighbourhood Centre is donating the barbecue and the people power. Radio Port Douglas will be broadcasting live from the event.

On Tuesday 18 January the Neighbourhood Centre is also holding a fundraising sausage sizzle and table tennis tournament with all proceeds going directly to the Premiers Flood Appeal. All goods have been donated from the Port Pantry, Sugarland Meats and Mossman Butchering Company.

The idea behind our small fundraiser is to respond to the feeling of helplessness all of us are currently experiencing regarding the plight of our fellow Queenslanders. People, who may not be able to donate large sums of money via the banks and websites, can make any donation no matter how small into a box at the Centre.

I have spoken to representatives from Rotary, Red Cross and Lifeline and they all have informed me that at the moment, flood victims need financial assistance and that all donations made to the appeal will go directly to the flood victims.

There is a real problem with the freight and storage of donated goods at the moment in affected areas. So I encourage all members of our community to attend one or all of the fundraisers which will be held locally.

At the Neighbourhood Centre there are qualified staff available to offer counselling and support to any members of our community who may need these services during this traumatic time.

We are located in Mowbray Street, Port Douglas and can be contacted on 4099 5518.