Free tutors for your kids
Free tutors for your kids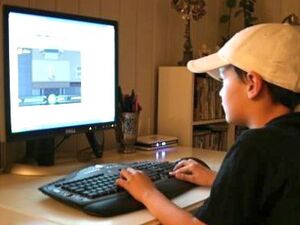 Cairns Libraries are offering free expert tutoring for local students, with on-demand, experienced tutors available each afternoon at the Cairns Library website.

With no need for travel or registration and at no cost to families, the service is proving a popular option as back-to-school time approaches.

Students can log in with their public library card and have conversations with tutors to understand homework problems, ask essay and writing questions and receive general schoolwork feedback.

Students are able to access the free online service from any computer with an internet connection. Help is available for maths, English, report writing, science, assignments, research and study questions, meeting the needs of students from years 4 through 12.

"Every student deserves access to high-quality learning support, not just those who can afford an hourly tutoring rate," Manager Cairns Libraries, Kerrie Still said.

"Yourtutor is available Monday to Friday from 4pm to 8pm. The service ensures families have access to help in the hours they most need it. More than 120,000 students across Australia used Yourtutor in 2010.

"Tutors do not provide students with answers. They work out the problem with individual students to ensure they know what to do when faced with a similar problem and ensure students understand content that will come up again in class or exams."

Tutoring Australasia CEO, Jack Goodman said students today don't have time to struggle. They want to understand the work and move on.

"Educators are aware that it's important for students to tackle the problem when it arises, rather than ignore it and risk missing out on core concepts," Mr Goodman said.

"School content is also more advanced than it used to be. It can be daunting for parents to try and help with schoolwork when it has been a long while since high school or when there is simply not enough time in the day. In this way, Yourtutor endeavours to help out both students and parents.

"Back to school time is always busy for Yourtutor. There is certainly huge momentum and motivation every time a new year starts with thousands of students logging in. It builds all year in response to increased homework and exams."

Your tutor is provided by Tutoring Australasia, an Australian owned company and Australia's most popular online tutoring service. Online tutors are background checked and are certified teachers, professional tutors and graduates of Australian universities.