Miss K returns for Carnivale
Miss K returns for Carnivale 2010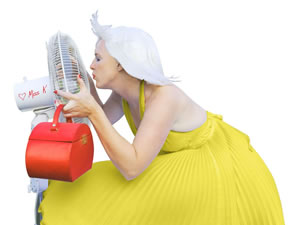 It was confirmed this week that the enigmatic Miss K will be making yet another triumphant return to Port Douglas with her new show entitled "Hot Spell" during Carnivale 2010 at the Clink Theatre on May 26th and 27th.
This will be her third appearance in Port Douglas and it is expected that her new show billed as the third and final installment to the Miss K trilogy, will be a sell out just as her previous two seasons.
Miss K describes the show as 'A vixen in the sun'. The mercury is rising and Miss K is searching for reason. Is it The Greenhouse Effect, the apocalypse or merely the heat radiating from her knickers? As the city hits boiling point it's impossible to stay sane.
The only thing that's certain is that heads will roll.....but who's?
A one-hour cabaret extravaganza with songs that soar, satire that sizzles
and knitting…………..strangely enough.
The shows producer, locally based Claire Tierney has also announced that local superstar Danny Ross and a young local comedian – Aaron Thomas will be supporting Miss K on this tour.
Editors Comments: I have seen the previous two shows and I would strongly recommend you book early to make sure you catch Miss K. If you like you're comedy weird and wacky with a hint of the bizarre, which let's face it, fits perfectly in with life in Port Douglas, then this is a must see show.