UK Big Brother 'Nasty Nick' sad to leave far north Qld
UK Big Brother 'Nasty Nick' sad to leave far north Qld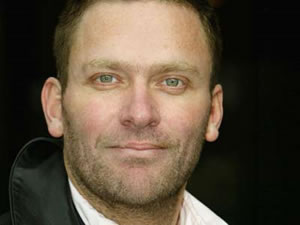 Upon returning home from his great Australian adventure, Nick Bateman, better known to devotees of 'Big Brother' in the UK as 'Nasty Nick' has given his opinion and some tips for fellow travellers in his local Berkshire newspaper, 'The Wokingham Times' based in Reading, UK.

He seemed to be very taken with our region and on leaving the high and dry temperatures of the Northern Territories he flew into Cairns and very sensibly says "I headed straight up to the more tranquil and cool boutique-style town of Port Douglas. I have always wanted to dive or snorkel on the Great Barrier Reef, so after asking the locals for the best dive boat, I booked with Poseidon – a friendly and smaller operation than others. The Reef is amazing, with its rainbow colours, bizarre fish and scary looking baby sharks worth every cent".

He also got to see the Daintree Rainforest with Tony's Tropical Rainforest Tours and again it appears he was very happy with Tony himself passing on his detailed knowledge about all the local flora and fauna. They then went to Mossman Gorge, took a Daintree River cruise and swam at the private Noah Valley Creek.

Once his curiosity for our little piece of paradise was sated, he flew down to Sydney a day before New Year's Eve to experience the incomparable Sydney fireworks from the Rocks area and watch events over Sydney Harbour Bridge and beyond.

Editors comments : Not that I know him personally and you certainly shouldn't believe everything you read in the newspapers, but it seems our region got through Nick Bateman's 'nasty' persona and reached the inner man who enjoys his environment. Many thanks for your nice comments, much appreciated. Let's hope that Berkshire, using The Wokingham News as the media centre of the universe captures peoples imagination when promoting Australia, after all their readers would know 'cos Wokingham is a lovely place too !