Strong Aussie dollar affects tourism
Strong Aussie dollar affects tourism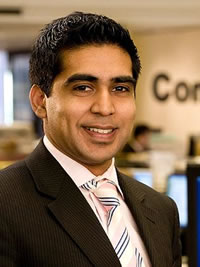 Australians travelling overseas are benefiting from our stronger currency but the rise in the local dollar is squeezing the nation's tourism and manufacturing industries.

Economists are saying that relief is unlikely to come any time soon, given the spectre of the Reserve Bank of Australia lifting interest rates further as the economy continues to improve.

"The impact of the higher Australian dollar on the tourism sector and also on exports is you are effectively cramping and downsizing two major areas of the Australian economy," CommSec economist Savanth Sebastian said. "The Australian dollar has recently traded above 93 US cents. A stronger Australian dollar would continue to hamper local and inbound tourism", he said.

In November 2009, there were 92,200 more tourists leaving Australia than arriving during the month, the second largest difference in nearly 34 years of records from the Australian Bureau of Statistics. Tourist arrivals rose 5 per cent over the year to November 2009, while departures increased by 21.1 per cent – the biggest annual rise in five years.

"You see more people travelling overseas for their holidays because it is so much cheaper," Mr Sebastian said. At the same time, foreign travellers thinking of visiting 'Down Under' may use the high Australian dollar as a reason to reconsider, he said.

He said Australian manufacturers that export were feeling the pinch from strong currency. "There will be a lot more manufacturing that will move offshore because they cannot compete with the higher Australian dollar.

Editors comments: This trend is likely to continue until the Reserve Bank of Australia stops with the interest rate increases. I understand how this is a weapon to keep inflation under control but I think it's time the Government stepped in and regulated how these interest rises are passed through by the high street banks to the public, after all wasn't it the world banks that got us in this mess in the first place. Shouldn't the Australian people be put first rather than the banks shareholders ? Or am I missing something, comments please...