Jonathan Thurston back in Port
Jonathan Thurston back in Port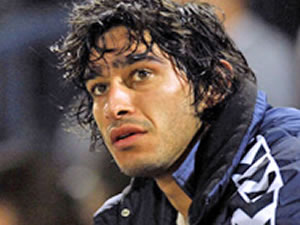 The Queensland and Australian halfback, Jonathan Thurston, was back at his favourite getaway in Port Douglas, at the weekend (Jan 24), to attend the wedding of his good friend and Watermark restaurant manager Jamie Fitzpatrick from Townsville.
He defied the threat of Cyclone Olga to party the night away in celebration of his mates marriage. He came up here with manager Sam Ayoub and it appears he also had time to have further talks about his far north future with Cowboys chairman Laurence Lancini and executive director Peter Parr. Thurston is currently out of contract and the 'top brass' at the Cowboys are doing everything in their power to ensure their skipper resigns for the club.

There are a number of Sydney NRL clubs in the mix but the salary cap may mean they cannot compete with the Cowboys offer. The North Queensland coffers are fairly full with a couple of hundred thousand dollars being made available from the release of former five-eighth Travis Burns. Thurston is estimated to be on around half a million dollars a season but would need to be upgraded to ward off the overseas clubs who are reportedly chasing his services. Among this chasing group it has been reported that the English Super League and Japan and France are headhunting the halfback.

However the Cowboys may be able to find a helping hand from the independent commission because it is hoped that the ARL and News Limited will come to an agreement and with the money the commission saves in administration costs, a salary cap increase would be inevitable and that could give the Cowboys room to upgrade Thurston's contract in the coming years.

Editors Comments: Everything will come to fruition in the next few weeks and all we can do is hope that JT resigns and he can guide the Cowboys to some success for the next few years.