Is social media the way to go for business?
Is social media the way to go for business?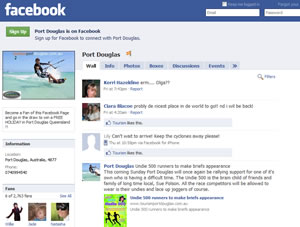 Travel companies have failed to harness the power of social media, with too many firms using it to push their own products rather than engaging with travellers, the boss of Gap Adventures has said.
Bruce Poon Tip told Travel Today companies should be willing to "put themselves out on a limb" without fearing negative feedback. "People are always concerned that social media gives disgruntled passengers too much power," Poon Tip said. "But if you're a good company and you do good work, it works the opposite way. You have hundreds of thousands of brand ambassadors as well." Poon Tip was critical of the raft of companies who use Twitter and Facebook to simply broadcast travel deals and offers. "You have to be willing to do it
without constantly selling people stuff," Poon Tip said.
Facebook remains a "powerful" tool for travel companies as there is the opportunity for greater interaction with travellers. Poon Tip added that social media should be "much bigger" among travel agents, claiming it is an under rated way to connect with travellers. "Travel agents are so busy selling a vast range of products, they find it hard to engage in other mediums," he added.

Editors comments: The problem the travel industry seems to have is that they think social mediums like facebook and twitter are just another version of email to be exploited, they don't get that it is 'exactly what is says on the can' - social media. If you want to use it for business you have to play the game correctly, slowly and carefully and use your product as a talking point not a 'punch you between the eyes' fast sell. If you haven't got time to enjoy social media, don't get social, go back to the internet and improve your commercial websites and email communication, stop trying to make everything about the deal !