CRC takes lead with marine plant strategy
CRC takes lead with marine plant strategy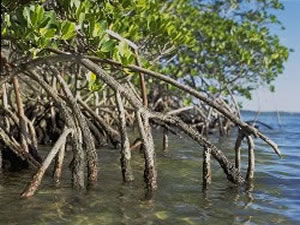 Leading the way in future coastal management, Cairns Regional Council has created a scheme for the management of marine plant environments across the region.

In a first of its kind, Council has designed a Marine Plant Management (MPM) Strategy providing guidance on the supervision and care of marine plants including Council managed urban drainage systems.

Acting General Manager of Works and Services, Ross McKim said the Strategy covers 14 coastal catchments within the Cairns region from Wonga Beach to White Rock. "The strategy contains detailed site-based operational plans for each waterway to provide flood immunity, restore degraded marine plant communities, to protect fish habitats and to ensure access for recreation," Mr McKim said.

"It also sets down a strategic framework for local government planning and decision making and provides for innovative management techniques for infrastructure construction and maintenance, adjacent to fish habitats."
"Cairns is the first Council in Queensland to strategically plan such a scheme that includes Council controlled urban drainage systems and this may well set a precedent for other coastal local governments containing marine sensitive urban drainage systems."

Under the new strategy more than 85% of the marine plant populations within waterways under Council's jurisdiction will be protected, with the remainder modified or restored.