Carnival Cruises targets Australia
Carnival Cruises targets Australia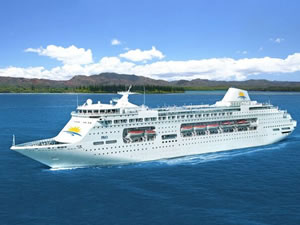 According to an article on travel today at the weekend, Carnival Corporation could build a new ship specifically for the Australian market as the company's senior executive delivered further insights into its trans-Tasman expansion plans.

David Dingle, who oversees Carnival Australia as chairman of Carnival Plc Management Committee, said the company plans to double the number of passengers it carries in Australia and New Zealand to 700,000 in the next decade.
Carnival had historically added five to six ships a year across its global business, Dingle said, but that will more likely become two or three ships a year as the industry matures. "The Australian business really needs to put up a good case to get on that list but I don't see that being impossible," Dingle said. "I can see us, in the foreseeable future, building a new ship specifically for the Australian market." He said the goal of growing the business to 700,000 passengers a year is a realistic target.
This year sees the market play host to the inaugural season of the Pacific Pearl. "We're probably going to need another four or five domestically deployed ships to do that, some of which will be P&O Cruises Australia vessels and there's probably scope to add more Princess Cruises capacity as well," Dingle said.